Open Access Publishing can be defined as publishing when the articles are free to all interested readers, and the publishers place no financial or copyright barriers between the readers and the article. Open Access publishing is the fastest growing segment of the scholarly publishing market, and journal options are now available for nearly every area of research. A comprehensive list of Open Access journals is provided by the Directory of Open Access Journals (DOAJ).
---
Some of Open Access publishers
(source: http://oaspa.org/)
AIP Publishing
American Physical Society
BioMed Central Ltd
BMJ Group
BRILL
Cambridge University Press
Co-Action Publishing
Copernicus Publications
CSIC Press
eLife
Frontiers
Hindawi Publishing Corporation
IOP Publishing Ltd
MDPI AG
Nature Publishing Group / Palgrave Macmillan
Oxford University Press
ProQuest
Public Library of Science
SAGE Publications
Springer Science+Business Media
Taylor & Francis
The Company of Biologists
Wiley
AOSIS OpenJournals, division of AOSIS (Pty) Ltd BioOne / Elementa
Bloomsbury Qatar Foundation Journals
Cogitatio
ecancermedicalscience
EDP Sciences
F1000Research
Hipatia Press
JMIR Publications Inc. (formerly JMIR – Journal of Medical Internet Research)
Karger Publishers
Leibniz Institute for Psychology Information / PsychOpen
Libertas Academica
Living Reviews
Open Book Publishers
PAGEPRESS Publications
PeerJ
Pensoft Publishers Ltd.
Portland Press Limited
Social Sciences Directory
The Royal Society
Ubiquity Press Ltd.
University Library System, University of Pittsburgh
University of Adelaide Press
Utrecht University Library (Igitur)
Vilnius Gediminas Technical University Press "Technika"
Newsletter
Join our mailing list to stay up to date and get notices about new developments and opportunities!
Tweets by OA Academy
OA Academy Facebook
Open Access Button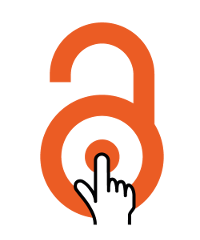 The Open Access Button is a browser bookmarklet which registers when people hit a paywall to an academic article and cannot access it.
More »
Paperity
The first multidisciplinary aggregator of Open Access journals and papers. Keep on top of recent discoveries and never hit a paywall.
More »