Building your online reputation
---
---
Promoting yourself online can be hard, especially for academics. It's a delicate matter that's usually not taught in schools or discussed among peers. Is it appropriate to email your colleagues to share your recently published article? Will writing a blog actually help you get readers, find collaborators, and impress funders and hiring committees, or are they just a waste of time? And--most importantly--why do "open" research practices (open access publishing, data sharing, open lab notebooks, and so on) give one's reputation such a boost on the Web?

In this one-hour webinar, research outreach expert Stacy Konkiel will share must-know reputation building strategies that save time and can allow you to make genuine connections with other researchers and community members.
About Stacy:
Stacy Konkiel is the Outreach & Engagement Manager at Altmetric, a data science company that uncovers the attention that research receives online. Her research interests include incentives systems in academia and informetrics, and Stacy has written and presented widely about altmetrics, Open Science, and library services. Previously, Stacy worked with teams at Impactstory, Indiana University & PLOS. You can follow Stacy on Twitter at @skonkiel and read her 30 Day Impact Challenge ebook on Amazon or Impactstory.
---
Webinar slides can be downlaodes from following link: slides from today's talk on Figshare https://dx.doi.org/10.6084/m9.figshare.3466016.v1
Stacy blog about Building your online reputation webinar A 'quick and dirty' guide to building your online reputation
---
Contact information
info@oaacademy.org
---
To learn more about Altmetrics and their activities please visit >>this link<<.
---
Newsletter
Join our mailing list to stay up to date and get notices about new developments and opportunities!
Tweets by OA Academy
OA Academy Facebook
Open Access Button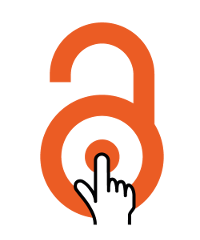 The Open Access Button is a browser bookmarklet which registers when people hit a paywall to an academic article and cannot access it.
More »
Paperity
The first multidisciplinary aggregator of Open Access journals and papers. Keep on top of recent discoveries and never hit a paywall.
More »