New tutorial is online: "Editing your paper before submission"
---
The Open Access Academy Tutorial: "Editing your paper before submission" is available now from the OAA Tutorial page. This tutorial was created specifically to help young researchers who are seeking for to improve the quality of their papers before submitting for publication.
This tutorial will give you step by step instructions for editing your paper before submission. These steps can apply to any paper, whether it is for a class or an academic journal or conference. In this guide, we will go through the following steps:
Making a checklist of requirements.
Creating a Reverse Outline of your draft.
Content editing for the writing and argument of the paper.
Format editing for the paper's appearance and style.
Proofreading the final draft for any lingering troubles.
Author of tutorial is Dr. Lauren B. Collister ,a sociolinguist who works for the Office of Scholarly Communication and Publishing at the University of Pittsburgh. She has years of experience tutoring graduate students and helping them write academic articles.
---
Click here to access Tutorial "Editing your paper before submission" >>
---
Newsletter
Join our mailing list to stay up to date and get notices about new developments and opportunities!
Tweets by OA Academy
OA Academy Facebook
Open Access Button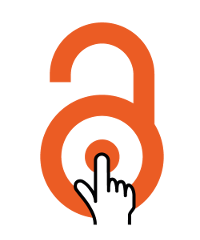 The Open Access Button is a browser bookmarklet which registers when people hit a paywall to an academic article and cannot access it.
More »
Paperity
The first multidisciplinary aggregator of Open Access journals and papers. Keep on top of recent discoveries and never hit a paywall.
More »